"OUR SUCCESS STORY"
Defining Success: I have found several consistent factors that continuously make for successful tutors, who routinely improve student academic performance and increase students' self-efficacy. In order for the tutoring sessions to be efficient, it is essential that a good relationship be established between the tutor and the student. Often, this relationship is created quickly, but at other times, it may take a few sessions before the student opens up. The success of this relationship reveals the personalities of each of them, but it also demonstrates the tutor's pedagogical qualities."Omega Home Tutors" presents six essential ones here!
What is "Omega Home Tutors Pvt. Ltd "?
More than 6000 certified tutors.
More than 15000 students helped since 2008.
93% of our clients see an improvement in their child's results at school.
93% of our clients see an improvement in their child's motivation at school.
99% of parents who hired a tutor from "Omega Home Tutors " say they would recommend us to a friend.
99% of our clients say they would use our services again if they feel the need to.
"Omega Home Tutors" receive the feedback from the parents and students through our website, social sites and thank you letter etc. here we are showing you some feedback received from parents and students in behalf of our tutoring services.
• Tutor Bonded With Our Daughter
"Our tutor has been so helpful with my daughter's science and math subjects. In addition to being very well versed in the subject specifics, he has forged a good bond with her. Instead of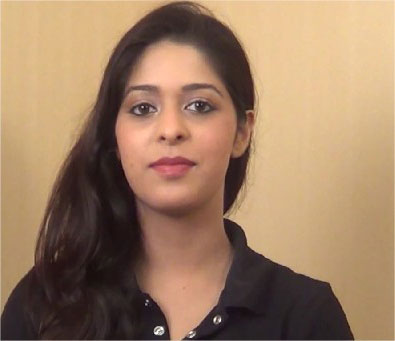 rote question and answer, he is able to relate the problem solving process in a very natural and conversational way. He was also very reliable, and was able to adapt to our schedule."
Sneha singh ( Ranchi)
Mother of class VIIth student
• Happy with result
"I just want to let you know our daughter has qualified Board exam with above 92% marks. Thanks for your Home tutoring help, you really helped her raise her grade, and in only a few sessions! We are very happy."
" Manoj Kumar (Doranda, Ranchi)
Father of class Xth student
• Jump in Math Confidence
"Our tutor is doing a great job with our son. We really appreciate her hard work, and we are already seeing a jump in his confidence in math."
" Anshu Jain (Shankar Nagar, Raipur)
Mother of class Vth student
• Our Tutor Was the Perfect Fit
"From a parent's perspective, I was concerned about my daughter's understanding of the concepts in her Physics class. I know that the classes fast pace builds on the topics covered as the class progresses through the school year. I knew that I could not help her and needed to find an expert to help her. "Omega Home Tutors" was the perfect fit. My daughter's tutor had majored in physics and mathematics in school a few years ago and had practical

knowledge of the class work and his work in industry. Not only did I find my daughter having a better knowledge of the physics topics and problem solving, but she has been very successful in the classroom. Rather than raising her hand in class to ask a question, she now raises her hand to answer the question."
" S K Bhatia ( Choubey Colony, Raipur)
Mother of class XIIth student
• A Great Tutoring Service
"I truly believe your tutoring service is a great service and has greatly assisted my son in his math homework. The tutors are the BEST, and my son has enjoyed working with them. You, along with your staff are great, and have always been professional. Also, the tutors have been great in working with my son, as he can be a bit shy and quiet, but he would always open up for his tutors."
" Shilpa Khendelwal ( Tikra Para, Bilaspur)
Mother of class IXth Student
• From a C to an A+ in Math!
"Because of the work our tutor did with my daughter, she got perfect scores on 5 out of 6 tests, and she came out with a solid A+ for the semester. I am so thankful for that. Thank you so much for working with her. I know a C on a final doesn't sound that good, but if you knew my daughter's history, that is excellent - and then coming out with an A+ - well, we are very happy."
" Mahesh Das ( Bistupur, Jamshedpur)
Father of class VIth student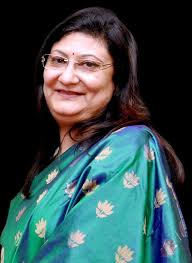 • An Example of Personal Integrity -Thank You
"I was so encouraged by your respect for the students and emphasis on a mentoring relationship as a basis for creating an atmosphere in which trust and confidence can develop. I can't tell you what a contrast that was to other companies. I really appreciated your understanding that different people learn in different ways. You operate from a foundation of respect, encouragement, and curiosity in order to learn what a student really needs in order to improve their skills, and how they can best use their tutor to progress at their own pace. In the current climate of "pouring knowledge" into children and "performance" based standards, your perspective was not only a refreshing reminder of the uniqueness of each learner, but an example of personal integrity. Thank you!"
Susmita agrawal ( Nehru Nagar, Bhilai)
Mother of class XIIIth student
• Our tutor is the best
"I can't BEGIN to tell you happy we are with our tutor. She is the best! Thank you so much!"
" Kirman Khan (Dawara Colony, Raipur)
Father of class IIIrd student
• Outstanding program I can't say enough
"I just wanted to let you know that Abhi received a B- in Chemistry and improved in mathematics. Both tutors did an exceptional job in helping. I can't say enough of what an outstanding program you have. We felt very connected and informed with the updates after each session. Rakes will be taking Pre-Calculus, come fall, and he has requested a tutor. We will be contacting you closer to the time. Thanks again for the valuable service you provided us with."
" Smariti Goswami (Samta Colony, Raipur)
Mother of class XIth student
• Best investment I have made
"I just wanted to send you a quick note on my son's progress. I am very, very pleased. He has gone from grade C's, D's & F's to grade A this year. Conor has always struggled with grades and, his self esteem now is incredible. He no longer sets himself up for failure but strives for better. Something he has never done before. I am glad that I called "Omega Home Tutors" for my son. Best investment I have made."
" Satendra patel (fafadih, Raipur)
Father of class VIIth student
• Overcoming dyslexia, From D to B in Math
"Our son, who struggles with dyslexia, has improved his math grade from a D last year to a B- this year. His teacher told us that he is really making an effort in class and has shown improvement."
" Sangita Lal (Gitanjali Nagar, Raipur)
Mother of class IVth student
• The best support for my son- Aayush
"I met with "Omega Home Tutors" while searching for the right tutor for my son who I knew would benefit from some individual instruction that just wasn't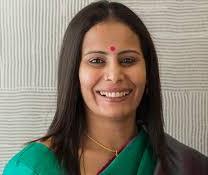 available in his large math class. They matched my son with shrinkhla mam, and she has been wonderful. My son looks forward to working with her, and she has been flexible in dealing with our busy and frequently changing schedules. My son's performance in math has improved and getting his homework done is no longer the ordeal that it once was. I highly recommend "Omega Home Tutors" to any parents looking for the best support for their child."
" Asmita Jain ( M.P Nagar, Bhopal)
Mother of class Xth student
• Now Math is my daughter's favorite subject!
"Saroj has been an exceptional tutor for my 9 years old daughter, Ruchi. My daughter's confidence in math was low as she started D grade, and some of her standardized test scores showed deficits. As she worked with Tanya, she has gained tremendous confidence as she has learned new problem solving techniques. She is now an 'A+' student in math and she says it is her favorite subject. Saroj also helped ruchi become more independent in other subject areas and she requires very little assistance from us in completing her homework. Saroj is a positive, professional influence in Ruchi's life and she looks forward to her weekly sessions with Saroj. I highly recommend "Omega Home Tutors" as a resource for your child's success in school.
" Anupma Sisodia (Anupam Nagar, Raipur)
Mother of class IVth student
• Amazing Progress "My son looked forward to his sessions with Brian every week, and the progress he showed with Math and Science in a few weeks was amazing. He was so proud of himself!"
R K Pandey (Sector-5, Bhilai)
Father of class IXth student
• Absolutely Fantastic
First time "A" grade in Math! "Our tutor is absolutely fantastic. She explains things in a way, such that my son can understand, and he just called me to tell me he got an A on his math exam. This is his first time "A" grade in math!!"
" Supriya Tiwari (Indrapuri, Bhopal)
Mother of class VIth student
• Exceptional Experience
"Omega Home Tutors has provided tutoring services for our son for the last two years. Our only regret is that we did not contact them sooner. We were so appreciative of Shilpa mam doing such a great job of matching up just the right tutor. Along with basics of working on subject matter, our tutor also worked with my son on study skills. Can't recommend them highly enough - our experience was exceptional."
" Mahesh Murmu ( Morhabadi, Ranchi)
Father of class VIIth student
• Improved study skills and habits
"Our tutor was very helpful to my son. They got along very well and were able to work out strategies to prepare for each week's academic assignments. He really helped with our son's overall study skills and habits."
" Smariti Khalko (Kokar, Ranchi)/>
Mother of class Xth student
• Fantastic Tutor "Our tutor was FANTASTIC. Not only is she kind, caring and patient, but she also was able to connect with my daughter. Together with our tutor, my daughter was able to raise her grade. Thank you so much!"
Prerna Singh (Sunder Nagar, Raipur)
Mother of class XIth student
• My daughter is doing well in physics and biology
"My daughter has been working really well with her Physics and Biology tutor. She has been getting the right kind of help, and her performance in school has improved. Our tutor was quite perceptive to her needs and was able to identify the issues she was having."
S K Dubey (Tagore nagar, Raipur)
Father of class XIIth student
• We recommended our tutor to friends! "My daughter got along really well with her tutor. She really liked him and even recommended him to her friends.
Anisha Queshar (Tatibandh, Raipur)
Mother of class Vth student
• The perfect tutor for my son
"It is been great having our tutor, she is the perfect teacher for our son. My son and I like her very much I only have positive things to say about your service."
Janis kumar Sisodia (Shankar Nagar, Raipur)
Father of class IXth student
• A turnaround in Math after only a few sessions
"I called "Omega Home Tutors" when my daughter's grades in mathematics started to plummet. I had heard about their success with other students from my daughter's math teacher. They matched my daughter with Ankur sir. he was able to quickly make a connection with my daughter, and after only a few sessions, her confidence in math and her test scores have turned around. My daughter "Khyati" has been great at following up with us and addressing our questions and concerns
." Anup Jain (Chetak Bridge, Bhopal)
Father of class Xth student
Several things become apparent after tutoring for 8 years. For one, the number of students working with tutors continues to grow. Two, working 1:1 with students is immensely gratifying, both for the tutor and tutee. And three, a few specific yet generalized characteristics become crystallized about all successful tutors. Personalized tutoring fills a niche that can't be filled in today's schools alone. Tutoring is becoming more common in schools with blended learning programs. The Gates Foundation is giving grants to innovative online tutoring companies like "Omega Home Tutors". More and more parents and educators are realizing that tutoring gets to the heart of learning, personalizing the meaning and instruction of the subject at hand. With all the distraction in today's hyper-technological world, some face-to-face interaction through mentoring, tutoring and coaching is exactly what students need most.